Swim Spas
Fitness and Fun Rolled Into One
Truly a 4-season swimming pool. Yes, we swim all year round in one of these. For swimming, this is the most practical choice in Newfoundland and Labrador. Benefits include the longest season of any swimming pool (the most use for your dollar spent), safety above all other pools, lower ongoing chemical costs, maintenance costs and heating costs as well as the added benefits of hydrotherapy and continuous swimming.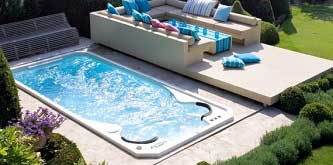 The family swim spa for relaxing or training.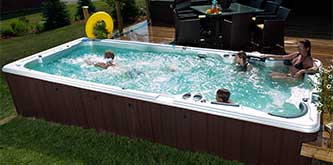 The perfect swim spa for aquatic training.